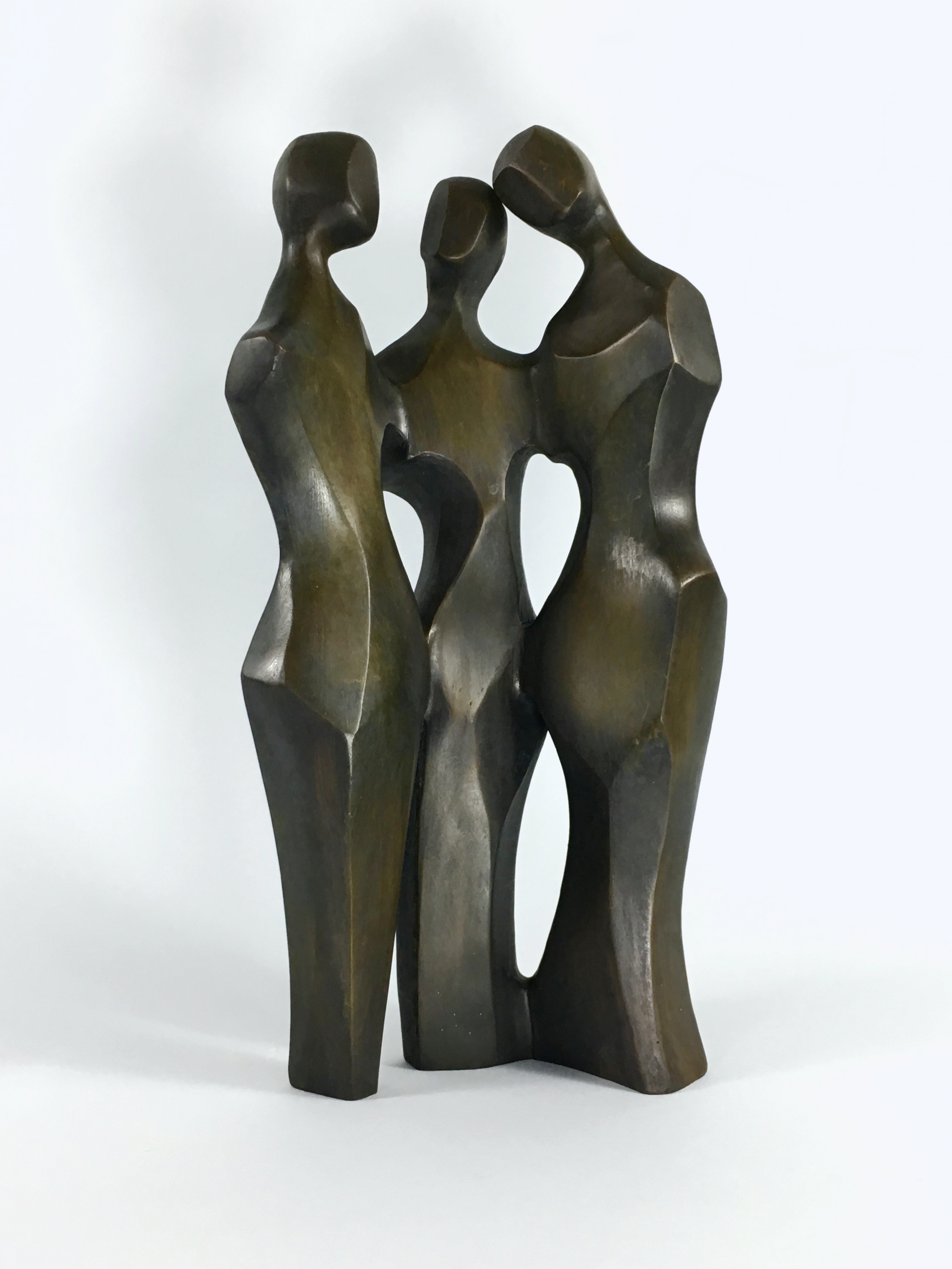 LIVING WITH ART
Seen in this image are some of my sculptures, (in bronze and ceramic) along side ,with paintings from some of my favorite figurative painters CUNNINGHAM/HAIGHT and KATHY JONES. I love the uniqueness of each piece, but also the harmony of the collection. None of this work was intended to live together, but when you collect what you love, it just works.
FAMILY
available in any combination to represent your family
EL PENSADOR
THE THINKER- I like how it sounds in spanish. This figure displays the strength and vulnerability of man.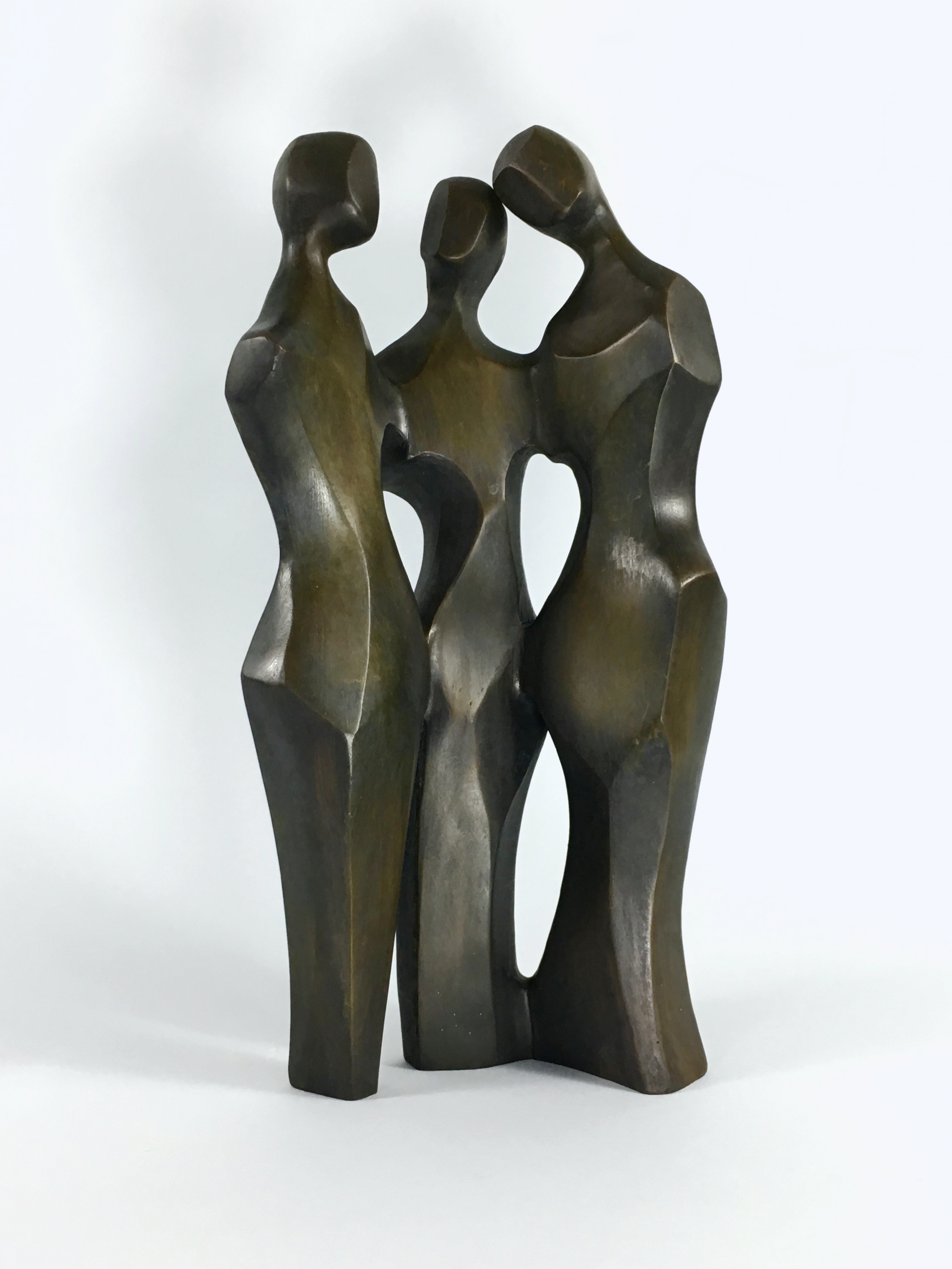 THREE SISTERS
This work was created for a woman who has three daughters, and is one of three sisters. The bond is like no other.
THE DANCE (tall)
On the stage of life we all have our part, Our dance.
20" h x 5"w
LEAN ON ME
This is a theme I never tire of The connect of sisters. I have a sister, I have two daughters.I have dear friends that are like sisters. This relationship is a gift.It is most complex. It is deeply satisfying and most challenging.
This work is made up of five seperate pieces and can be viewed in many ways and tell the story you want to tell.
6"h x 15"w
YOU AND ME
Doing life with that beautiful partner where we are molded together through the years, loved completely and truly known.
8"h x 3"w
WOMAN
"This is bone of my bone and flesh of my flesh"
10"h x 3.5"w
STANDING TALL
Through brokeness, by grace
14"h x 4"w
GREAT EXPECTATIONS (copper)
A season of waiting for new life. The beautiful female form changes in the most amazing way. And oh the prize, nothing will ever be the same.
My two daughters are both in this season, and I am honored to share the joy with them.
8"h x 3"w
GREAT EXPECTATIONS (verdi)
BROKEN HEART
Created to honor the love between two sisters who shared their lives over the decades, and the solitudes when one is left alone.
10"h x3.5"w
THE DANCE
On the stage of life we all have our part. Our dance.
10"h x3w
MADONNA
The symbol of motherhood, of tenderness and uncondictional love.
10"h x4"w
I DO
This was created as a wedding gift to symbolized the union of two becoming one.